<- Back to Happy Tails
Cal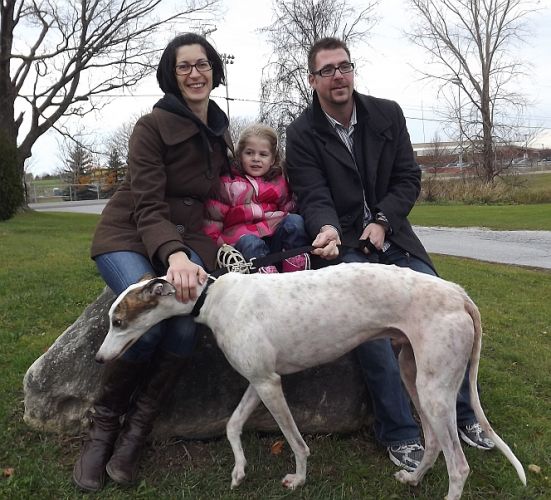 From day one, Cal has brought nothing but joy to our little family. He fits right in and we have already been enjoying numerous walks, games of fetch, get together with other greys and cuddling with our "Callyer boy"! He adapted very quickly to his new home and has already settled in our routine. We are looking forward to many more walks, games and get together with him.
Nancy Laflamme and Miguel Cooney
Cal is headed to Gatineau QC - updates to follow!
Cal is littermates with N.G.A. alumni Goldie and Echelon! He is a sweet boy and just waiting to sneak up and steal your heart!
Registered Name: Callyer
Sex: Male
Adopted on: Nov 12th, 2011
Color:
Right ear tattoo: 65C
Left ear tattoo: 33419
Birthday: Jun 28th, 2005
Arrived at NGA: Oct 3rd, 2009