<- Back to Happy Tails
Murray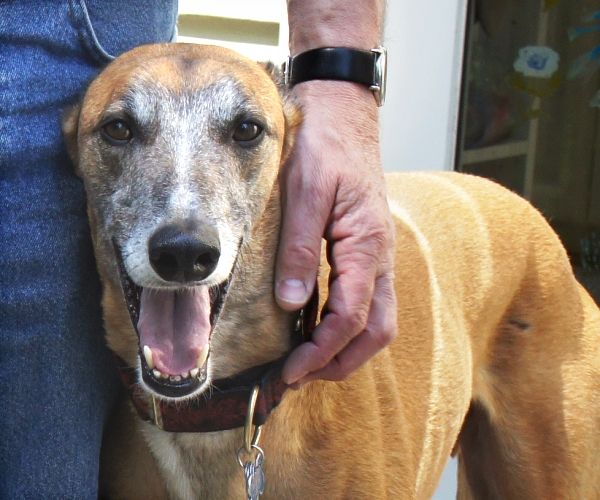 Just wanted you to know that Starz Murray is very happy with us, and we're happy with him! We lost his big brother Mischief a couple of months ago – that was hard on all of us, including Murray. But he seems to be perking up again and is getting back to his old sweet, rambunctious, ridiculous self! Here's a picture of him hanging with his foster brother Buddy (we fostered Buddy for a few weeks after Mischief died).
Murray is now a southern boy and living in Virginia!
-----
Murray is a big handsome intelligent boy, a bit on the boisterous side though so older kids would be best. He is very affectionate too - he'll make a great companion to cuddle with on the couch!

-----------
7/18/10 - Murray is now on vacation at Underhill State Park like Alex was!
Registered Name: Starz Murray
Sex: Male
Adopted on: Aug 15th, 2010
Color: Red Fawn
Right ear tattoo: 96A
Left ear tattoo: 39541
Birthday: Sep 16th, 2006
Arrived at NGA: Jan 9th, 2010