<- Back to Happy Tails
Shiner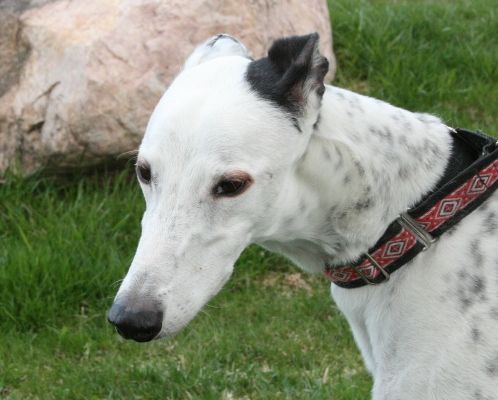 Shiner has found his forever home in Ottawa!
Shiner is a "bounce", he was returned to the kennel a couple years+ after having been adopted out - no fault of his own! Shiner is a WONDERFUL boy - as good natured as he is handsome - and he has fast become a much-beloved kennel favorite!
Shiner hasn't been cat-tested by us (recently, may have been years ago) but has spent time with very small dogs since coming back to the kennel and was excellent with them. He does need a home with older children (like 6-7+ yrs) who would be respectful of him.
Shiner is affectionate and bright and would be an excellent addition to a family!
Registered Name: Moon Mt Arrow
Sex: Male
Adopted on: Apr 17th, 2010
Color: White & Black
Right ear tattoo: 113C
Left ear tattoo: 23270
Birthday: Nov 15th, 2003
Arrived at NGA: Mar 31st, 2010