<- Back to Happy Tails
Brody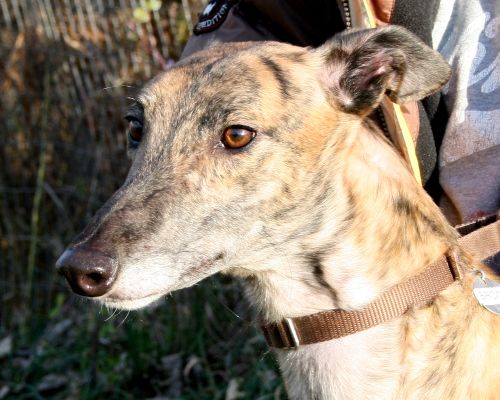 Brody is such a cutie! He has a beautiful red brindle coat and pretty features - love how his neck makes him look like the "Loch Ness Dog" in some of the pictures!
Brody is a bit shy at first but warms up quickly and can be a real love with gentle kisses and wags galore. He's well behaved and likes his routine, too.
Brody has found a home. He will be Uncle to Chuckie. What a lucky boy.
Registered Name: Forbidden
Sex: Male
Adopted on: Oct 11th, 2011
Color: Brindle
Right ear tattoo: 37?
Left ear tattoo: 42165
Birthday: Mar 28th, 2007
Arrived at NGA: Sep 11th, 2010