<- Back to Happy Tails
Charlie (was Smirnoff)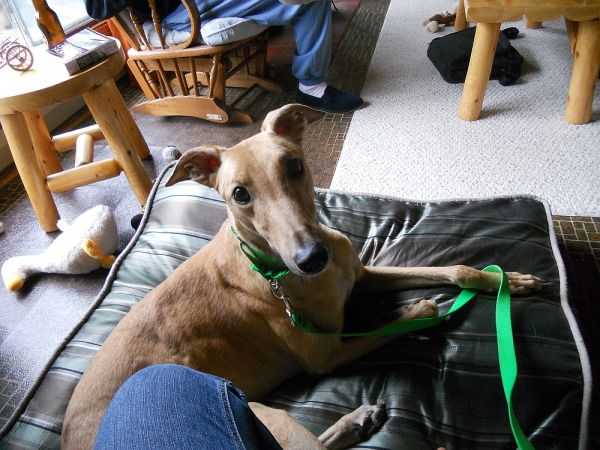 Charlie's people say:
"Hello !!
Everything is going great !
Charlie is amazing :) Finally found a name!
We spent the week at the cottage with the cats and plenty of other dogs and he loved it !
he has adapted very quickly and loves everybody and everybody loves him :)
Thanks again for everything !"
Registered Name: Registered name not known
Sex: Male
Adopted on: Jun 24th, 2011
Color: Fawn
Right ear tattoo:
Left ear tattoo:
Birthday:
Arrived at NGA: Apr 9th, 2011