<- Back to Rainbow Bridge
Micky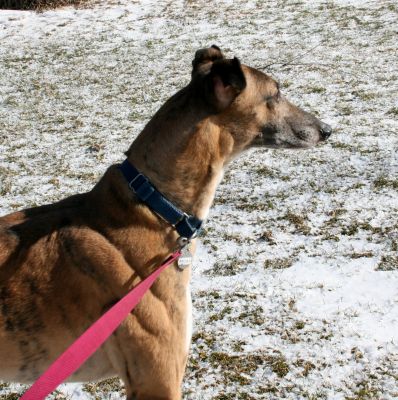 Micky was never adopted out. He lived out his life at the kennel, where he was loved and cared for, and now sorely missed. Micky's heart gave out on June 30th, 2009 after going out for a run on a warmish day ... a dog without a heart condition would have not been phased by that, but unbeknownst to all Micky's heart was failing and just gave out. The kennel volunteers all mourned his passing, as did his doggy friends.
In Micky's Memory the Rainbow Bridge page was begun.
- - - - -
Micky is a large dog who does not like at all to be in his kennel when other things are going on - he wants to go out! He is responsive and loving and would sooo love more free reign to play in. He has the deepest bark (which is in no way grating) to go with his grand presence!
Video: Micky smells the flowers
Registered Name: Meight
Sex: Male
Color: Red Brindle
Right ear tattoo: 24C
Left ear tattoo: 24799
Birthday: Feb 1st, 2004
Arrived at NGA: Sep 30th, 2008
Date this dog passed on: Jun 30th, 2009