<- Back to Rainbow Bridge
Princess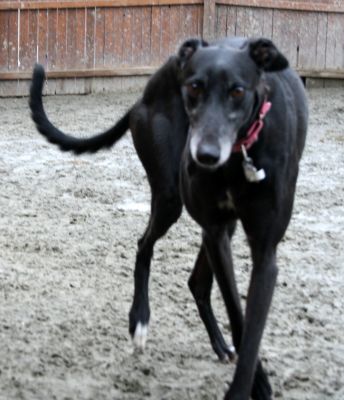 Princess' Mom writes:
Princess has been home for 3 days now and is doing great. She and Bella are having a blast and are very funny to watch!! Princess has mastered walking on the laminate flooring all ready and throughly enjoys sleeping on our beds!! She hasn't been in her kennel once since she got here. She much prefers the couch or a bed. I guess she is feeling secure!!

------------
Princess is a sweet dainty girl that wishes to be treated as her name implies!
Registered Name: Borna Princess
Sex: Female
Adopted on: Aug 19th, 2009
Color: Black & White
Right ear tattoo: 114H
Left ear tattoo: 30246
Birthday: Nov 28th, 2004
Arrived at NGA: Mar 22nd, 2009
Date this dog passed on: Feb 7th, 2013