<- Back to Happy Tails
Ebb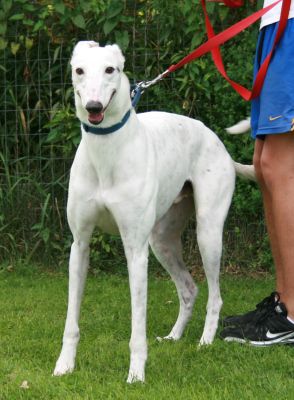 Bbb is home - update soon!
-----
Ebb has a wonderfully striking "Roman" nose and is an all-over good looking boy with an effusive personality! He is definitely not for the first-time dog owner, but well-behaved and attentive with those he respects.
Ebb has been good with some children (especially older), but may not understand how to be gentle enough with small children to be a family dog for a young family.
Registered Name: Ebb
Sex: Male
Adopted on: Sep 17th, 2009
Color: White & Brindle Ticking
Right ear tattoo: 35B
Left ear tattoo: 32632
Birthday: May 21st, 2005
Arrived at NGA: May 15th, 2009