<- Back to Happy Tails
Leo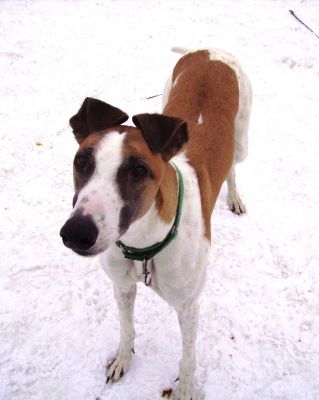 Leo has found his FOREVER home!
Leo LOVES giving kisses, and his fur is as soft and downy as a puppy's - very fluffy for a Greyhound. He has been good with some children, but may not understand how to be gentle enough with small children. Has tested fine with cats.
----
Leo was adopted out in February but returned to us in early May for pure financial reasons, his owner was broken-hearted to let him go but knew it was for the best. He has been a fantastic house-dog & companion and will be so again soon!
Registered Name: Gusto
Sex: Male
Adopted on: May 24th, 2010
Color: White & Red
Right ear tattoo: 55A
Left ear tattoo: 32489
Birthday: May 7th, 2005
Arrived at NGA: May 15th, 2009