<- Back to Happy Tails
Rossi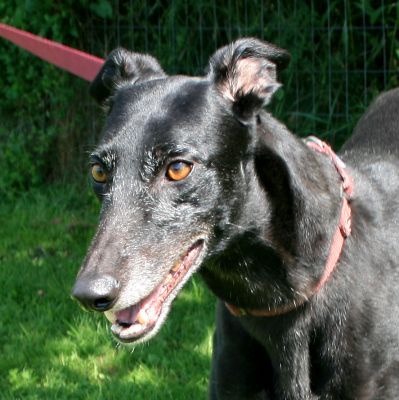 Rossi is home with the lovely family that adopted Ziggy!
----------
Rossi arrived with a broken leg that needed to heal, it has and she is quite the fun little spitfire now! She is also sweet and dainty - just a nice nice girl!
She is gentle with children & has tested cat safe so far.
Registered Name: Fuzzys Rossi
Sex: Female
Adopted on: Jan 16th, 2010
Color: Black
Right ear tattoo: 33606
Left ear tattoo: 75C
Birthday: Jul 12th, 2005
Arrived at NGA: May 15th, 2009